Providers of vehicle-related products and services explain what's new, what's coming, and their forecasts for 2020-2026.
We reached out to nine industry suppliers to learn more about the solutions that are currently available — and soon to be available — to help pest management professionals (PMPs) improve upon and better manage their fleets. Check out their insights and announcements on the following pages. We also want to know what fleet-related products and services you're implementing and what you hope to add in the near future. Drop us a line at pmpeditor@northcoastmedia.net.
A.R.E. ACCESSORIES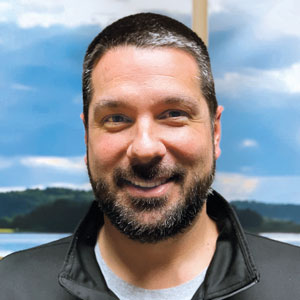 Bryan Mutchler
Marketing Manager
On our A.R.E. Deluxe Commercial Unit (DCU), a lightweight aluminum truck cap, we recently upgraded our access door's locking mechanism for easy, one-handed operation and self-adjustment — guaranteeing a secure, weather-resistant seal. Our 12V LED interior and exterior workspace lighting is positioned exactly as you need it for low-light conditions.
We've added several roof rack options with ergonomics in mind. We've also added many safety features, such as rearview cameras and exterior safety lighting options. All of these improvements are centered on making your truck perform in a safe and efficient manner.
PREDICTIONS: We continue to see strong demand for new products and product improvements that keep safety front and center. Much of our efforts today focus on delivering fleet products that will enhance the safety of technicians — and those around them while using their trucks — with an A.R.E. truck cap.
THE BROWNYARD GROUP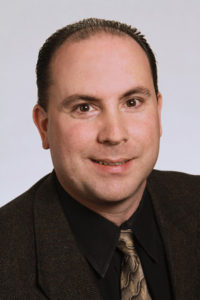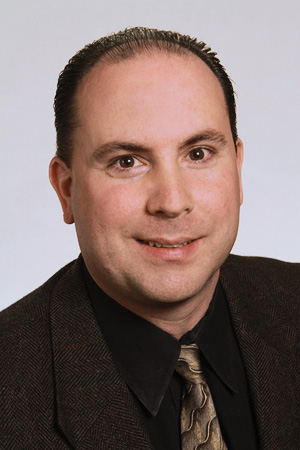 Peter Young
Program Manager and Underwriter for Auto, Property and Inland Marine
We're proud of the enduring stability we provide for PMPs through our insurance program, PCOpro, including commercial auto coverage. But with digital technology increasingly becoming a part of fleet management, we need to think about ways to manage digital information, like PMPs' driver license numbers. We're looking forward to introducing a cyber liability insurance solution for PMPs within the next 12 months.
PREDICTIONS: An unfortunate reality of the past decade is increased costs to businesses related to auto accidents. But fleet managers and employers have been proactive in adopting risk management practices, such as reviewing and monitoring drivers and vehicles through motor vehicle records (MVRs), and implementing GPS tracking and other telematics. One trend to watch is the adoption of cell phone blocking apps, which are being used to combat distracted driving. However, no tool is a substitute for a company's driver safety policies and procedures.
GPS INSIGHT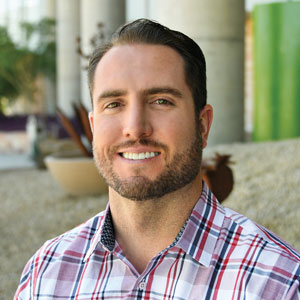 Ryan Driscoll
VP, Marketing
The most innovative fleet management solution our company has launched is our smart camera, Driveri. Its artificial intelligence (AI) constantly analyzes a 360° view that deciphers every moment on the road, delivering only those meaningful events — both positive and negative — to simplify your job and serve as a robust safety solution.
PREDICTIONS: We've identified three major trends:
Business intelligence (BI) software — BI software will pull in the data from all the business systems a company uses today to make visual, meaningful and actionable information come forward.
Industry benchmarking — Some telematics providers are compiling and anonymizing many fleets' data to benchmark key metrics and comparison data.
Higher adoption of field service management software — Typically a smartphone app the tech uses that can handle work order details, invoicing, payments, timesheets, etc., this software eliminates the need for paper and streamlines communication back to the main office.
INSIGHT MOBILE DATA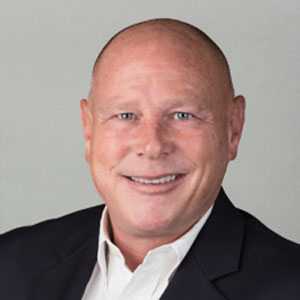 Andrew de la Chapelle
Director, Business Development, NSC Certified Fleet Safety Instructor, OSHA Outreach Training
InSight Mobile Data recently launched LiveCam 360, a 360°-view camera that combines video capture, high-definition driver behavior monitoring, GPS tracking and vehicle security into one easy-to-install device. Its sleek, "low-profile" form factor doesn't obstruct a driver's view, and delivers a high level of sophistication within our StreetEagle platform. Customers can view live video streams from any device at any time for driver monitoring and vehicle security. In addition, the camera captures seven different levels of driver behavior events to use to coach and train drivers.
PREDICTIONS: InSight Mobile Data recently was acquired by Accel-KKR, a Silicon Valley, Calif.-based technology-focused investment firm that allows us to expand our offerings and continue to build upon our StreetEagle software platform. We know pest control, and we'll continue to stay focused on what matters most: Every Driver, Every Day, Home Safely.
LYTX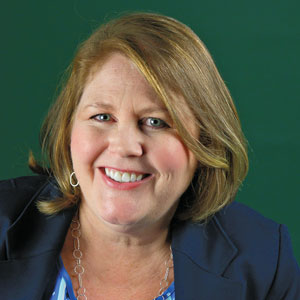 Carol Roden
Product Marketing Manager
Lytx can help keep your fleet safe and operating at peak performance with configurable solutions to meet your unique needs. Pest management clients can move seamlessly between addressing a driver productivity or a customer service issue using the Fleet Tracking Service, to getting insights and providing coaching on risky driving behaviors using the Driver Safety Program.
The Lytx Video Platform is at the heart of the portfolio, powered by our DriveCam Event Recorder. Clients can add Driver Safety and Fleet Management solutions that best meet their needs. Because no two pest management companies are alike, Lytx clients have the freedom to turn features on or off as they see fit to run their businesses.
PREDICTIONS: Historically, many pest control companies have limited their fleet management data to include only basic telematics. Now, we are seeing more pest control companies leverage video in their day-to-day operations, a trend we believe will continue.
MIKE ALBERT FLEET SOLUTIONS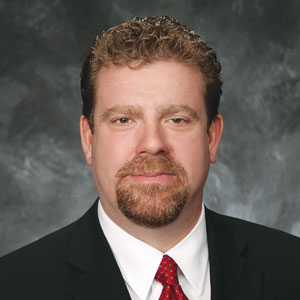 David Bieber
Director, Sales & Strategic Markets
We've invested in data visualization tools and capabilities to help our pest control clients make sense of the immense amount of data being generated from their vehicles, their maintenance history and ancillary tools like telematics devices and fuel cards. We see a huge opportunity to leverage data being captured by telematics and camera devices to become more proactive in managing vehicle performance and driving behaviors. This includes capturing engine diagnostic information, as well as front-of-vehicle and in-cab videos.
PREDICTIONS: We anticipate PMPs will demand adaptive cruise control, automatic forward-collision braking, parking assist, lane-keep assist technology and other safety features. In addition, this industry eventually will begin using fully electric drivetrains as manufacturers begin to develop electric vehicle (EV) capabilities for work trucks and cargo vans.
PESTROUTES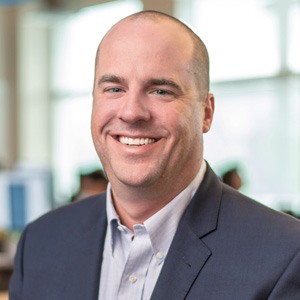 Patrick McKittrick
CEO
Our latest feature, the Map View Schedule, is designed to make creating, optimizing and viewing routes easy. The tool combines the powerful job pool with the map, which gives the scheduler the ability to see and plan the routes they are managing.
The Intelligent Routing feature, meanwhile, allows PMPs to assign an area of customers by a preferred technician or region. And the Fill Routes feature not only creates optimized routes, but offers the ability to set a preferred technician for your customers.
PREDICTIONS: PMPs will demand continued innovation in their routing software, as the best algorithms of today will become relics over the next few years. Additionally, as the Internet of Things (IoT) movement continues to gain traction, there will be more demand for real-time connectivity and data sharing. Just as Waze has crowdsourced a better driving experience, you will see routing solutions with the ability to gather real-time traffic data and adjust routes on the fly to account for changing factors as the day unfolds.
SELECT INSURANCE AGENCY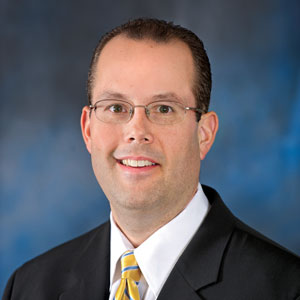 Frank MacDonald
President
We've continued to witness insurance carriers requiring on-site loss control before they will bind coverage. Some carriers are issuing non-renewal notices unless fleet management software is installed and proof of installation is provided, accompanied by the designation of a fleet manager to actively monitor the reports and driver behavior.
The most extreme scenarios illustrate multiple insurance carriers exiting the auto market altogether.
PREDICTIONS: How can PMPs insulate themselves from the increasingly challenging marketplace? Implement fleet management software, including cameras and phone-disabling technology in all vehicles. Consider the hiring or designation of a qualified fleet manager to review the reports of the software. Hold problem drivers accountable with disciplinary measures up to and including termination. Always run motor vehicle record reports on new hires — and a few times a year thereafter.
Taking a proactive approach will help control premiums and guarantee a company's insurability.
SERVICEPRO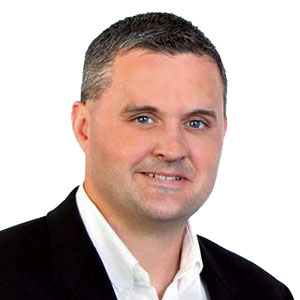 Andy Deering
CEO
We've enhanced the ServSuite GPS Vehicle Tracking & Dispatch module to provide a complete fleet/vehicle management solution for your pest control business. Fleet management is no longer just about locating your vehicles. The ServSuite GPS module now allows you to set up a range of reports and notifications to ensure safe driving behavior and protect company property. Track driver behavior on key points such as Ignition On/Off/Idle, Hard Turns, Speed Limits, Driver Behavior, and Seat Belt Notifications — fully integrated with your office scheduling and fleet module. These improvements not only allow for savings on gas and labor, but also on insurance premiums.
PREDICTIONS: We believe PMPs' GPS needs will continue to emphasize data-driven strategies and automation. Providing innovative solutions that automate office and field tasks while increasing productivity and safety will be increasingly important. By empowering pest control companies to make data-driven decisions on fleet management, ServicePro will continue to deliver growth.
The post Business insights for fleet products & services: Solutions that drive success appeared first on Pest Management Professional.
Read more: feedproxy.google.com